[TUT] Kako se registrovati?
Evo malo objasnjenje za one koji ne znaju kako da se registruju, PRATITE KORAKE!!!
1. Kada udjete na pocetnu stranu foruma odnosno na
http://www.sirmium-cs.com
u gornjem levom uglu ce vam se pojaviti "Registruj se" , stisnite to. Evo slika da bude jednostavnije: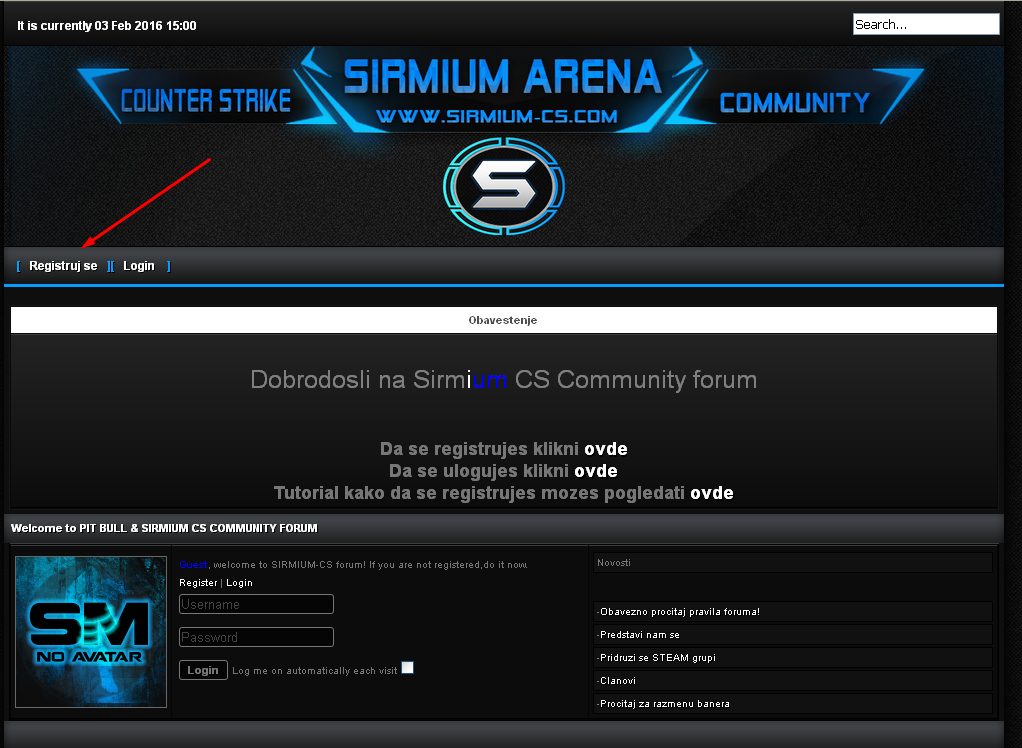 2. Kada to uradite, pojavice vam se da li prihvatate uslove vi samo stisnite "I agree to these terms" ovako: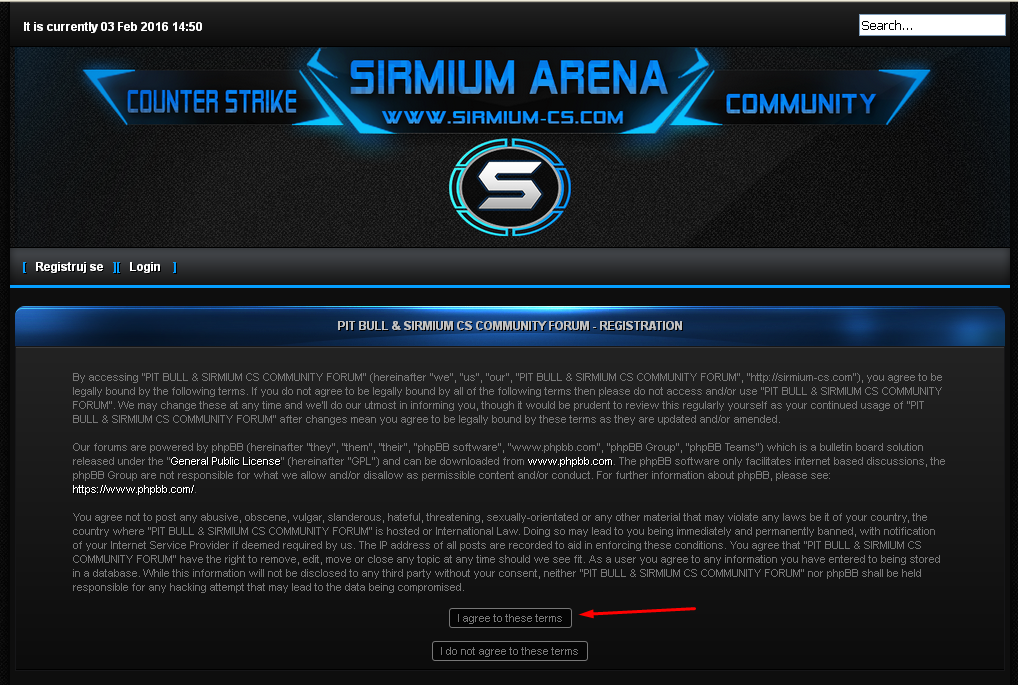 3. Kada to uradite, popunite sledeca polja: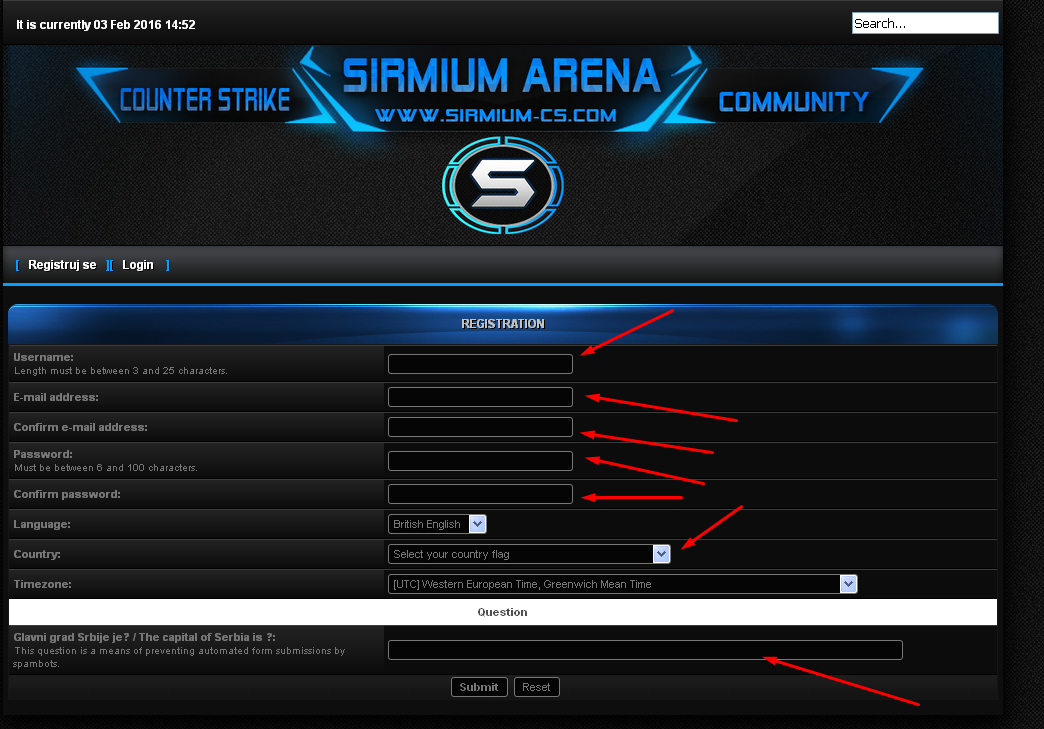 Evo primer kako to treba da izgleda: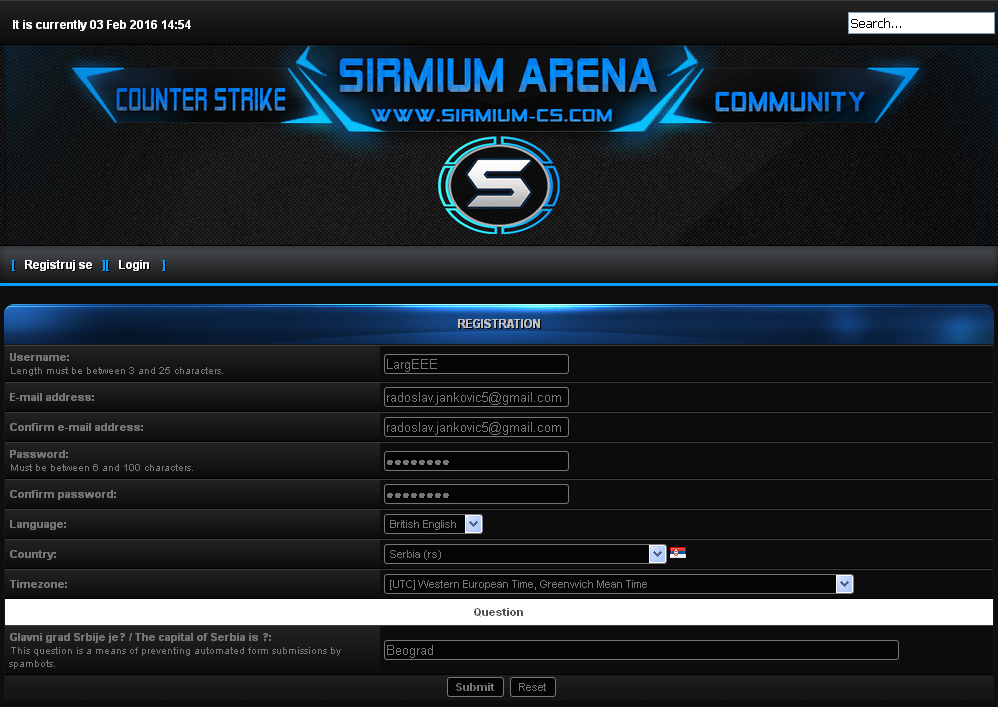 4. Kada popunite stisnite "Submit" i izacice vam da ste se uspesno registrovali na nas forum ovako na primer: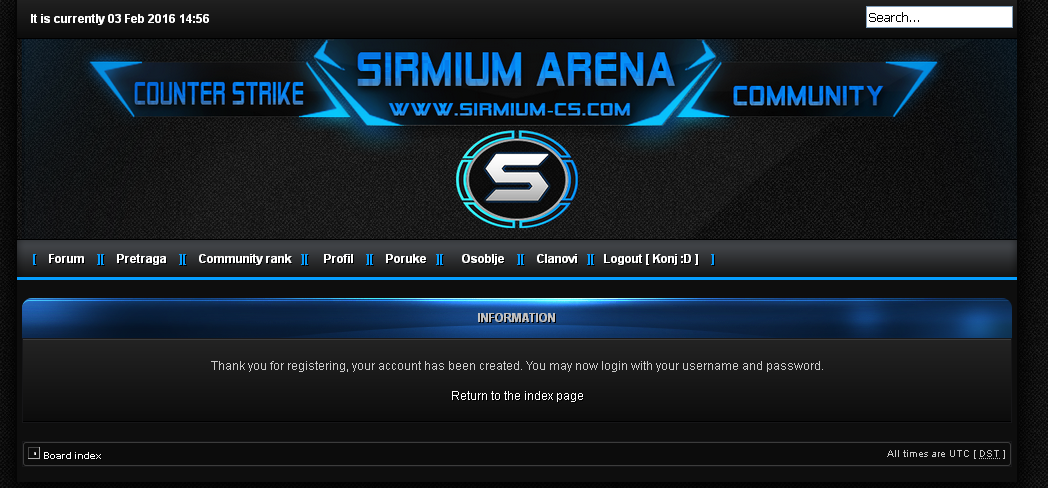 5. Potom se samo logujte na forum stisnete "Login" :

6. Kada stisnete "Login" izace vam ovako nesto samo upisite "Username" i "Password" a zatim stisnite "Login".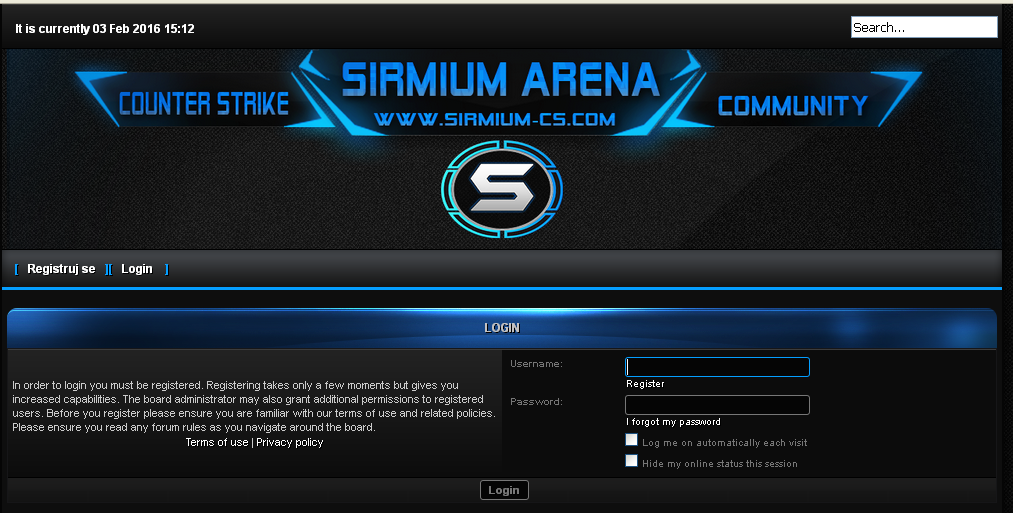 To bi bilo to, samo pratite korake i ne mozete pogresiti